Description
FAYAMASK emergency kit is a personal fire survival pack designed for self-rescue to stay alive and keep breathing. The 'Personal Fire Survival Kit' is a portable plastic box suitable for wall mounting and It contains the following;
Fire Escape Smoke Hood.
Heat Reflective Blanket.
Heat Resistant Gloves.
LED flashlight.
Air Filtration Mask.
It has everything you need to survive most emergencies. Toxic Smoke inhalation is responsible for 80% of deaths in residential fires emergencies. Fire generates smoke and other highly poisonous gases that include carbon monoxide, sulphur dioxide, hydrogen cyanide, and hydrogen sulphide.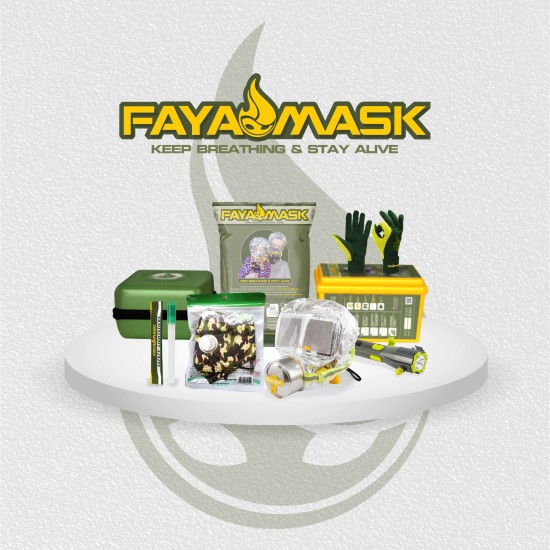 FIRE ESCAPE SMOKE HOOD 60 MINUTES TOXIC AIR FILTER
Fire escape smoke hood is a respiratory device used in filtration of toxic smoke, Carbon Monoxide, Hydrogen Cyanide, Ammonium sulphide, Hydrochloric acid and other poisonous fumes. The hood provides protection against radiant heat while the neck seal provides additional protection against smoke rising inside the hood. It is self-adjusting, one size fits all head harness makes for quick and easy donning. It uses optimised air filtration to supply air for a minimum of 60 minutes during a fire emergency. This device is vital to allow people to make important decisions and be able to escape safely.
Toxic smoke filtering to produce clean air for a minimum of 1 hour

Your head and face is protected by the heat reflective smoke hood

Clear visor protects your eyes from dense smoke and chemicals

Take less than 30 seconds to put on suitable from 3 years children and adults
Blanket
Blanket (Heat Reflective)- The reflective blankets will definitely reflect away heat radiations as you make your way out of the building. This blanket can also provide ample warmth and shelter once you are out there. The FAYAMASK Emergency Survival Mylar Thermal Blanket can increase your chances of survival in all weather, all seasons and all circumstances. It is made of durable insulating Mylar material designed by NASA for space exploration. It retains/reflects back 90% of body heat. It is reusable, waterproof and windproof.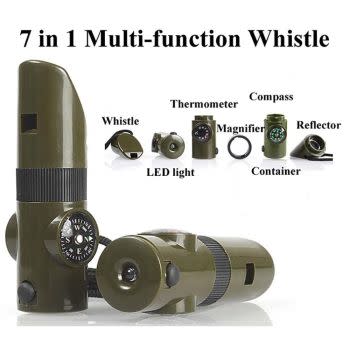 Gloves, LED Flashlight, Pollution Mask
Gloves -

 To protect hands from burning or holding hot objects due to the fire escape and minimise heat.

Respiratory mask-

 designed for respiratory protection and improved air quality during fire escape and smoky conditions but also help others who need to breathe.

LED Flashlight

 - Light is very important during the escape, the flashlight will light up the way as you navigate or signal to get help. It comes with a Whistle, Thermometer, Compass, Reflector, LED Light, Magnifier and Container.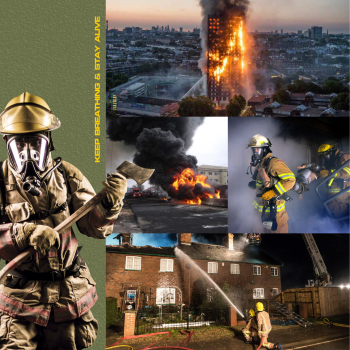 FIRE SAFETY TIPS
Keep calm and do not panic

Never leave a hot appliance unattended

Don't charge phone or mobile device overnight

Don't smoke indoors when feeling sleepy

Dispose of any naked fire

Check smoke and carbon monoxide detectors

Design a fire escape plan for your family

Keep breathing and stay alive
Frequently Asked Questions