How To Escape Fire in 3 Minutes
In the workplace, schools and commercial buildings you see fire exits, fire extinguishers, fire alarms and fire escape plans that are sometimes too complicated to understand. But in case of a fire onset, how are we ready?
In a matter of minutes, fire can spread from on corner to another. The initial reaction is usually to flip in panic. Panic comes in when one is clueless with what to do, or isn't confident enough to follow through. To avoid these kind of response, here we have 3 basic protocols to follow within 3 minutes to avoid being trapped in a burning enclosure.
Call 999
If you have a phone within your reach, call 999 for rescue ASAP. Fires do spread in a matter of seconds. Do not attempt to put it off on your own especially when it has spread to a dangerous zone like the kitchen or to any live electrical devices. Calling the Fire Rescue Team first will give you more chances of saving yourself and your humble abode.
Avoid the Smoke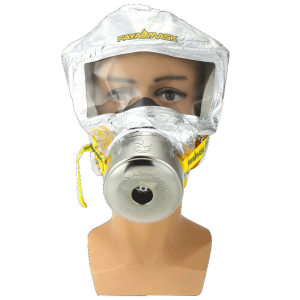 Stay low until you find the nearest possible exit. The smoke toxicity coming from the fire will knock you off in a snap. Fire generates smoke and other highly toxic gases that include carbon monoxide, sulphur dioxide, hydrogen cyanide and hydrogen sulphide. Yes, it does sound deadly already. Nonetheless, protecting your lungs is as important as escaping a structure that is on fire. That is why it is very important to have a fire respirator. This will filter all the toxic chemicals from getting into your system hence buying you more time to safely exit the premise without the risk of being poisoned.
Exit. Evacuate. Get out!
This is self explanatory. Find your way out. Do not try to escape the fire by going one floor up. Also, do not hide under any of your furniture because it is not an earthquake. In addition, do not try to stay and save your belongings. This is commonly the reason why people get trap inside. As previously emphasized, fire can spread easily in a snap. So, prioritize your safety and not your things.
You probably have stumbled upon a lot of 'how-to's' and instructional articles on how to survive or escape a burning residence or building. Sure, it can be as thorough and as profound as it is during fire drills. But in reality, it only boils down on how one can quickly and attentively respond to these type of unforeseen disasters. No one is an exception when it comes to disasters in general. Hence, always be prepared and don't let your anxiety take over AT ALL COST.