What Not to Do During Fire Emergencies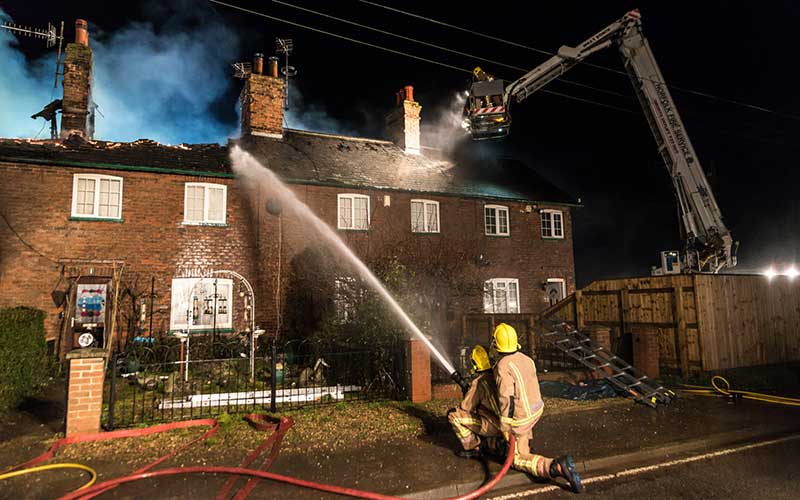 Awareness goes a long way in terms of survival and safety.
Fire emergencies have made rounds in the news and it is about time people take all safety measures seriously. There are numerous safety blogs out there, but here are the most important don't's everyone should remember to avoid serious danger in case of a fire flurry.
Failing to Install Smoke Detectors
There are tons of affordable smoke detectors in the market and failing to install one in your home is simply putting you and your loved one's safety at risk. These smoke alarms helps you detect any signs of smoke that may be a start-up of a dangerous fire.
Delaying Escape because of Material Possessions.
It could be your passport, important documents, your clothes and could even be your pet. In the middle of a fire, DO NOT go further in or go upstairs to retrieve your things. Fires could multiply in a blink and the more you stay in, the more chances you have of harming yourself.  Not because you are far from being burned, you are safe. Toxic smoke inhalation can pass you out in any minute. As soon as you detect fire, immediately secure a fire smoke hood respirator and find the nearest exit.
Fire exits are built with a staircase for a reason. You may think, elevators are an easy way out, but it can be deadly if you get trapped or worst, electrocuted. Fires spread easy through electric wires and this is enough reason to avoid any electrical form of transport.
Not Calling the Fire and Rescue Team Immediately
Regardless of an early fire detection, calling the fire and rescue team should be an utmost priority. Panic may get to you but calling the experts will save you time in preserving your home. Putting out the fire in your own hands may only cause more damage and may even compromise your safety.
Lack of Fire Emergency Preparations
Prevention is key. Being prepared when a disaster comes will be your ultimate weapon of survival. Securing a survival kit like a fire escape kit will help you and your family in case disaster comes. With fire, and other disasters, no one is an exemption. It can happen to the rich and famous and it can also happen to you.
As technology advances and people being busier with their fast pace lives, we sometimes neglect our safety thinking that bad things don't happen to people like you. These precautions and preparations will guide you for a safer household or workplace. Most importantly, always stay alert in case a fire outbreak occurs.