NECESSARY GEAR TO SURVIVE HOUSE FIRE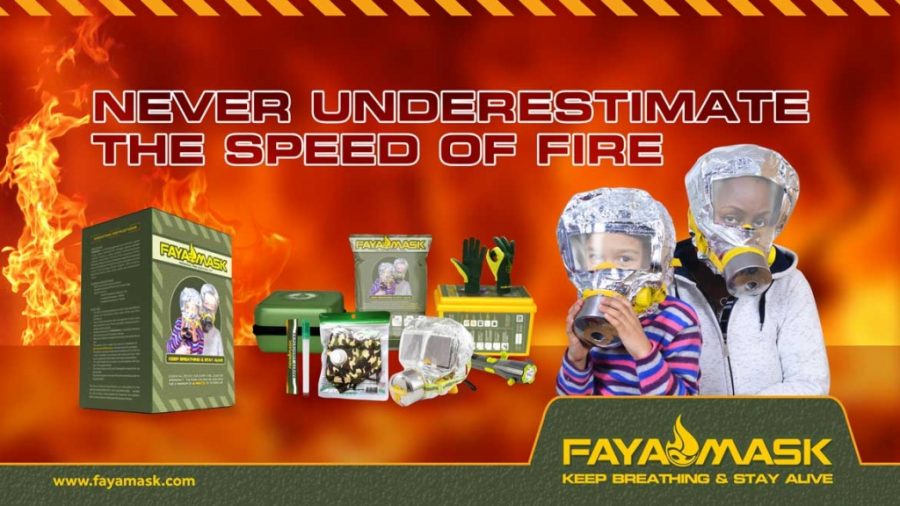 In America mostly, the deaths caused by fire are higher than anywhere else. This is quite ironical considering the fact that the best technology and codes have been installed to prevent the same.  All these loses mean that everything is useless if you don't have the right gear to make it out of the building. Be sure to evaluate your needs and acquire the necessary gear for use in case of fire outbreak. Skills are equally important but should be backed up with the right gear to increase your chances of survival.
Smoke Alarms
Out of the 20,000 reported home fires, 3,000 deaths occur in homes that lack the fire alarms. Many buildings have the fire sprinklers but this is not a chance to overlook the smoke alarms or the rest of the fire escape gear. Every room in the house should have one and ensure that you check the battery now and then to see if it is active still. These check-ups should be done every six months
You can also check if the smoke alarm is still up to date. If it is more than 10years old, it sure needs replacement.
Fire Extinguishers
This is the best defense in case there is a fire outbreak in your home or even during a fire in a building. It should be placed in an accessible place like in your kitchen. It should be at least 6 feet from your stove. Be careful, home cooking equipment is known to be the main source of home fires. You, therefore, can opt to place your fire extinguisher either in your kitchen cabinet or under the sink for quick accessibility. Other places you may consider is the exit or entrance hallways. You can always grab your extinguisher on your way out.
"Your family needs you, be fire safe, don't delay, get out of fire's way"
3. Fire Escape Kit
Making your way through a smoke-filled room has never been easy. Considering the increasing heat levels, you need the right gear to survive the situation. With the smoke to you need a smoke mask to protect your eyes and see ahead as well as filter the air that you are inhaling. Your Personal Fire Escape Kit consists of the following component; a smoke mask, glow stick, heat resistant gloves and the heat reflective blankets. Simply the kit has all you need to escape from a burning building safely.
i. Smoke Mask.
People will rarely realize that most of the fatalities are caused by inhalation of smoke and toxic fumes during fire outbreak than burns. That's like 80% of the deaths caused by fire. You can greatly get disoriented but with your Smoke hoodie, everything will be taken care of. This is because it protects your eyes and head from the radiations of heat as well as filter the smoke and toxic fumes. It can last for up to 60 minutes giving you enough time to escape from the building or rather wait for this fire department to rescue you.
ii. Gloves
During your escape, you are likely to land your hands on hot surfaces like doors, rails or when moving the hot objects on the way to remove any obstruction. This helps you to safeguard your hands from burns, therefore, you manage a fast escape out of the building.
iii. Glow Stick
Whether you need to navigate your way out or light up your way, the glow stick is must be part of your kit. At other times you could use it to signal your fellow residents too as you have your way out to a safe escape. If you settle down for a flashlight, it will enhance your vision even better hence increasing your chances of survival. Whatever your option is your Fire Escape Kit should not lack a light generating tool.
iv. Heat Reflective Blanket
This one has so much in common with the Smoke Hood's reflective material. This blanket reflects the radiant heat away from your body as you escape during fire outbreak. Once outside, the blanket is a good source of warmth and shelter as you wait for the team from the fire department. Always make sure your kit is well assembled and then it is placed somewhere you can access easily.
v. Fire Escape Ladder
When living on the first three floors of a building, you should never miss a fire escape ladder. Let each bedroom have one of the ladders for convenience as well as next to the exit windows. This might be of so much help if you live beyond the third floor. You could get trapped if you aren't careful with this strategy. It can only work if implemented in the first 2 minutes of fire outbreak.
vi. Safe that is Fire Proof
A house never lacks one or two variable items. Such are documents, titles for ownership, cash and birth certificates. The safe protects all the valuable items from fire. May not be a big deal to most people but the insurance might not cover for money lost during the fire. For the other documents, you will need a lot of time and at times can be harder to retrieve than predicted.
vii. Fire Blankets
For small fires in the kitchen, you could use a fire blanket in place of the fire extinguisher. The blankets are made from fibreglass and can only be used once. In case the fire is caused by grease or smothering liquid the fibreglass blanket will do best. Unlike the extinguisher, the marker won't turn your kitchen into a mess.
However, the fire blanket is limited to the size of fire it can extinguish. It is not as robust as the extinguisher. But if the fire has been caused by small grease spill on the stove, this you could get done with as quick as possible. The blanket could also be used to wrap around yourself when escaping fire from a building during fire outbreak. All in all, be ready for irritation on the skin because of the Fibreglass. If I was you, however. I would rather get the irritation from fibre skin than nurse burns.
In conclusion, you should always be ready for fire outbreak in your apartment because this is a common scenario. You will need to survive such a situation and I bet you'll make it by virtue of the gear. More to that, be alerted to the fire source and you will increase the chances of survival.
Now that you know exactly what you need. The pieces of the gear, their right conditions and anything else that you need to acquire.